Top Selling Products for Exfoliating Skin and Nourishing Hydration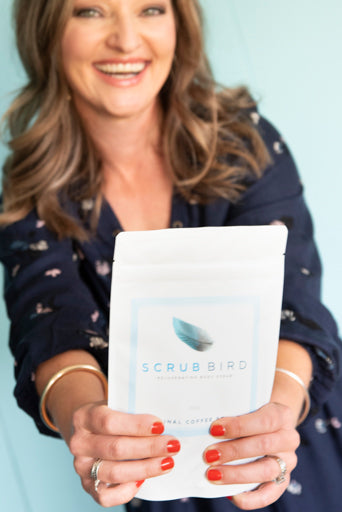 BEHIND THE BRAND
Hello, I'm Tanya - creator of Scrub Bird and, I'm a skin nerd. I love to exfoliate and scrub for clean, bump free, and hydrated skin all year round.
If you suffer from dry, flaky itchy skin you have come to the right place. With a range of scrubs with varied consistencies from smooth to course you can work your way through the range to see what scrub may be best for your skin. Our smoothest scrubs are the Kangaroo Island Honey or the Scrub Bird for Men. Alternatively our courser scrubs are the Green Bean and the Peppermint Foot Scrub - which can certainly be used all over the body. Our scrubs have even helped assist people of all ages that suffer from eczema and other skin related problems.
If your not sure what scrub might work best for you we have put together a sample pack so you can try all 6 scrubs and see what you like best.
Our Hydrating Body Oil adds that extra layer of hydration after you have exfoliated, try using it on wet or dry skin.
If you like the scrubs please let me know by leaving a review.
Tanya
In love and scrub!
Do you fancy living in a more environmentally conscious world, a more sustainable world, how about a world that promotes to circular economy?
Well by supporting Scrub Bird you can do all that and more. It's just little old me with a big  idea making the best natural, environmentally friendly scrubs around. Some people told me not to mention that my scrubs are made with the coffee's that's made your daily brew but I disagree, you see I don't think you're hearing the whole story of why I do what I do.
I believe in the environment, nature, sustainability, animal welfare and natural use products for home, life and living!